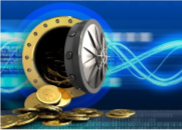 The Pros and Cons of ACH Transfers and Wire Transfers
Two of the options available for home buyers to send money electronically in connection with a real estate transaction are ACH transfers (Automated Clearing House) and Wire transfers. While both have their benefits and drawbacks to the customer, they have one important difference that may affect the closing.
An
Automated Clearing House transfer
, is a transfer of funds through an electronic network that uses a clearing house for financial transactions. Some banks or credit unions don't charge for external transfers, but others assess a small fee. ACH transfers are commonly used for direct payroll deposits, automatic bill payments and other online payment collection.
These transactions are actually processed in batches. Instead of money being available immediately, a receiving bank collects information about all of the transactions. At the end of the day, all of the transactions are batched and processed as a single transaction. The transfers typically take three or more business days to be confirmed and applied for payment.
ACH transfers are revocable
and can be recalled by the sender before they are confirmed/applied.
A
Wire Transfer
takes place directly from one bank account to another bank account. Most wire transfers are applied to the payee's account the same day, and often within minutes. As you might imagine, though, a wire transfer is more expensive. The effort involved with arranging an individual transfer instead of a batch ACH transfer results in higher fees. Some banks will charge a flat fee, while others charge a percentage of the transaction. Before you make use of a wire transfer, make sure to find out from your bank how much it will cost.
Wire transfers are irrevocable
and cannot be recalled by the sender. The only way to reverse a wire transfer is to have the receiving bank reject the wire in its entirety or wire the funds back to the originating bank.
To comply with the Good Funds Law (AB512) and avoid closing delays, most escrow companies require that closing funds be delivered via wire transfer and do not accept ACH transfers. ACH transfers
are not
acceptable for escrow purposes because they can be revoked, so the escrow company's bank may automatically reject the transfer, thereby jeopardizing the transaction. Wire transfers are also less susceptible to fraud than ACH transfers, making them more desirable to all parties in the transaction.
Please be sure that your real estate clients are using a wire transfer rather than an ACH transfer to send funds, and inform them that although their bank may tell them they're the same thing, they most definitely are not.
This material is not intended to be relied upon as a statement of the law, and is not to be construed as legal, tax or investment advice. You are encouraged to consult your legal, tax or investment professional for specific advice. The material is meant for general illustration and/or informational purposes only. Although the information has been gathered from sources believed to be reliable, no representation is made as to its accuracy.
Copyright 2023 RISMedia, The Leader in Real Estate Information Systems and Real Estate News. All Rights Reserved. This material may not be republished without permission.