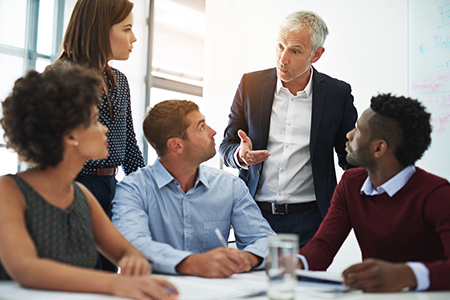 Tips From the Field: Top Producers Share Their Best Advice to New Agents
Real estate is not for the timid, the faint-hearted, those without a solid work ethic or for those who don't play well with others. It's a service industry first, a career that demands good listening skills, dedication, and good organization–and a bit of creativity helps.
We spoke recently with four seasoned professionals about good tips for agents starting out:
Choose the right company. "Look for an office with a reputation for excellent training and support – and ask the right questions – like, 'how will you get me from Point A to Point B and Point C?'" It's as important for you to interview the company, as it is for them to interview you. - Dorcas Helfant-Browning, managing partner and principal broker with Coldwell Banker Professional Realtors in Virginia Beach, VA
Display adaptability and a willingness to try new approaches. "I found my social media outlets were not as productive for me as they have been. I decided to try Instagram. I hired a college student to take the pictures, do the postings and so on – and it's netted me two new clients just in the last month. You need to look at what's working and what's not, and be flexible enough to find new avenues." - Alex Milshteyn, Certified Residential Specialist with Coldwell Banker Weir Manuel Realtors in Ann Arbor, Mich., a top producing agent named one of the Top Realtors Under 30 in the Nation by Realtor Magazine
Have accountability and self-restraint. "Newer agents, when they know a commission check is coming, have a tendency to spend it three times over before the check is in their hands. I tell them when they get their first commission check to sock 30 percent of it away. They will need it to pay their estimated taxes, and to help them through the lean months." - Bill Hanley, Manager of Prominent Properties Sotheby's International Realty, Westfield, N.J.
Remember to save. "It may seem far off, but one day you will retire. When the checks start coming in, pay yourself first. Build up that retirement account." - Jennifer Branchini, an award-winning agent with Better Homes & Gardens Tri-Valley Realty in Pleasanton, CA and founder of Bay East Young Professionals Network
Barbara Pronin is an award-winning writer based in Orange County, Calif. A former news editor with more than 30 years of experience in journalism and corporate communications, she has specialized in real estate topics for over a decade.
Copyright 2023 RISMedia, The Leader in Real Estate Information Systems and Real Estate News. All Rights Reserved. This material may not be republished without permission.