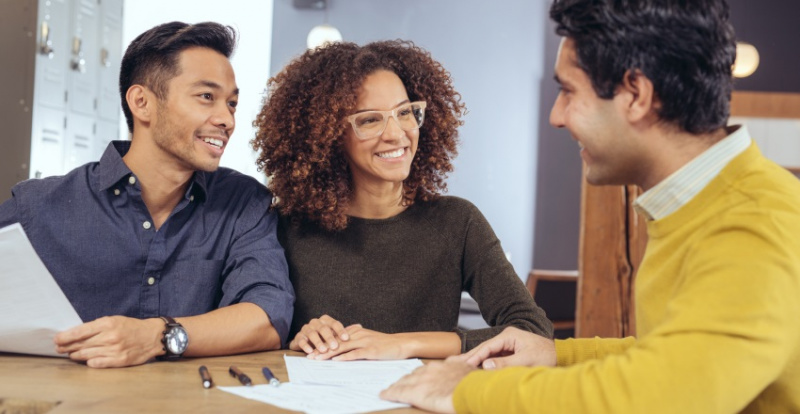 Trouble-Free Closings in Busy Times
These are busy times for real estate professionals as Americans on the move compete for a shortage of properties. But stressed-out buyers, short escrow periods, and high bids with few contingencies can wreak havoc on timely closings.
Agents can facilitate the process by making sure all parties have completed any unfinished business before the scheduled closing. Title and mortgage professionals provide a closing checklist:
Title and hazard insurance - Check with title agent to ensure title is clear and monitor any title issues that arise to be sure they are settled prior to closing. Buyers should secure hazard insurance for the property and provide documentation before settlement.
Property condition - Any agreed-upon repairs need to be completed, or arranged to be completed, before closing, and should be verified through repair receipts and the final walk-through with buyers. The walk-through also enables the buyer to confirm that the property is in expected condition and that any items to be conveyed with the property are present.
Financing - Near closing, make sure the mortgage lender has the buyer's financing in place and documents from the lending institution ready. The interest rate should be locked, as well as final mortgage and monthly payment amounts, and any fees payable to the lender must have been paid. The lender should also provide the buyer the final amount of money required to close. If the buyer is not financing the property, then buyer's funds must be available and ready for settlement.
Possession timing - Buyer and seller must agree on when the property will be transferred. Buyers typically take possession after signing the settlement documents and receiving loan funding, which may take a few hours after closing. In that case, agents should make sure that sellers have moved and taken all of their belongings out of the property, or sellers can negotiate with buyers to allow more time after closing to vacate the property.
Closing statement - The final step before closing is a review of the closing statement for errors. The buyer's agent will examine the Closing Disclosure to confirm the accuracy of the buyer's financing, deposits, credits from the seller and final amount needed to close. The seller's agent should verify that taxes, agent commissions, any allowances to the buyer and final proceeds or amounts owed are correct.
Closing - Buyers and sellers must bring valid identification to settlement. Buyers must also bring a cashier's check or have closing funds wired to the title company. The seller should bring all keys, garage openers and other controls with them to closing, and agents should confirm that utilities have been disconnected by the seller and set up for the buyer.
Barbara Pronin is an award-winning writer based in Orange County, Calif. A former news editor with more than 30 years of experience in journalism and corporate communications, she has specialized in real estate topics for over a decade.
Copyright 2021 RISMedia, The Leader in Real Estate Information Systems and Real Estate News. All Rights Reserved. This material may not be republished without permission.