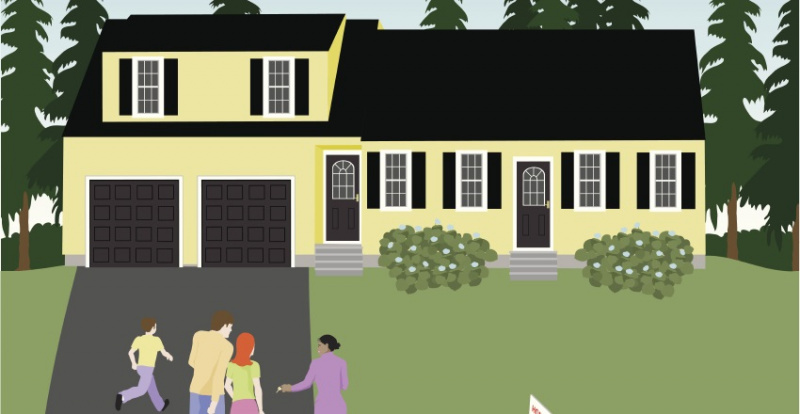 Making the Most of the Final Home Inspection
Performed anywhere from a few hours to a few days before closing, the final walk-through has multiple purposes: to make sure that the property is in the condition in which the buyer agreed to purchase it, that any agreed-upon repairs have been made, and that nothing has gone wrong with the home since the buyer last saw it.
Because sellers often move out of the home before closing, and because problems sometimes tend to occur anytime a home sits vacant, that final walk-through is the purchaser's last opportunity to be certain the home is ready for occupancy.
In some cases, it's the buyer's first opportunity to take his or her time moving through the rooms, measuring the spaces, and musing about the placement of furniture. Unless there is an unmistakable issue, he or she is less likely to double-check the basics, often relying on you, the agent, to make the routine checks.
As a practiced agent, you will:
» Turn all light fixtures on and off
» Run water and check for leaks under sinks
» Test all appliances
» Flush toilets
» Open and close all doors
» Inspect ceilings, walls, and floors
» Run the garbage disposal and exhaust fans
» Test the heating and air conditioning
» Open and close windows
» Check garage door openers
» Make sure any debris has been removed from the home
If there are minor issues, your call to the seller's agent may help to resolve them with no more than a slight, if any, delay in closing.
In the event that a major problem turns up – for example, a plumbing leak that began when the refrigerator was removed resulted in damage to the kitchen flooring - you will need time to get an estimate for repairs so you can make certain that amount is deducted from the seller's proceeds and your buyer can have the work done.
If the home is still occupied, and the owner is present during the walk-through, it's a good opportunity to ask about any little quirks he or she may know about the home, and perhaps to ask for a forwarding address in the event that questions arise.
In most cases, the walk-through is a pleasant experience for buyers eager to move in. As the buyer's agent, it's another opportunity to provide value for your client.
Barbara Pronin is an award-winning writer based in Orange County, Calif. A former news editor with more than 30 years of experience in journalism and corporate communications, she has specialized in real estate topics for over a decade.
Copyright 2021 RISMedia, The Leader in Real Estate Information Systems and Real Estate News. All Rights Reserved. This material may not be republished without permission.