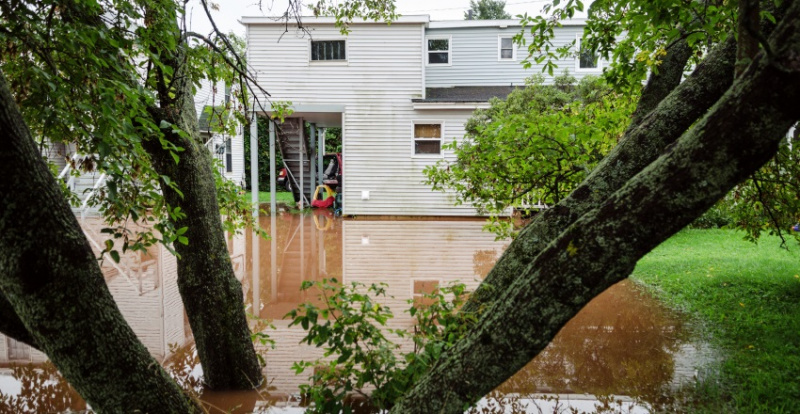 The ABCs of Flood Insurance
As many homebuyers are startled to learn, regular homeowner's insurance policies will cover water damage caused by a burst pipe within the home, but not damage caused by an overflowing river. For that reason, and because only a few inches of flood water can cause tens of thousands of dollars in damage, most lenders require the purchase of flood insurance before closing – even if the property in question is not in a high-risk area.
Who determines whether, or how much, flood insurance is required? What do agents and their clients need to know? The answers are as simple as ABC:
A: Who must have it
? With assistance from the U.S. Army Corps of Engineers and local flood control authorities, the Federal Emergency Management Agency (FEMA) maintains flood insurance rate maps for communities nationwide. The maps are divided into flood zones denoting high, moderate or low risk of flooding. It makes sense that mortgage lenders require flood insurance for coastal homes and homes in other high-risk areas. But historically, says the National Flood Insurance Program (NFIP), about one in every four flood claims comes from a moderate- or low-risk area where federal law does not require insurance. Hence, many lenders in any zone may require it, especially for federally regulated or insured loans, such as Federal Housing Administration (FHA) loans.
B: Who sells it and how much does it cost?
NFIP, managed by FEMA, offers flood insurance to homeowners in participating communities, and provides a small discount to communities that take steps to mitigate flood risk. The actual policies are sold not by FEMA, but by private insurance companies and, since NFIP coverage tops out at $350,000 for one's home and possessions (see C below), 'excess flood insurance' may be purchased to cover claims above the national limits. In many regions, state flood insurance plans offer perks such as a 15-day waiting period as opposed to the 30-day NFIP wait. The cost is determined by such factors as the level of flood risk and the estimated cost to rebuild, and while flood insurance premiums are government-regulated, homeowners can retain some control of the cost by varying the deductible amount. In general, flood insurance costs several hundred dollars annually.
C: What does it cover
? Flood insurance covers direct losses caused by flood waters. The maximum insurance amount allowed by law is $250,000 for the structure. (While people tend to associate floods with total loss, the average flood claim is about $30,000, according to NFIP.) Contents coverage for furnishings of up to $100,000 is optional. However, neither building nor contents flood insurance will cover the loss of certain personal property (such as currency) or living expenses such as temporary housing while the home is being repaired.
Barbara Pronin is
an award-winning writer based in Orange County, Calif. A former news editor with more than 30 years of experience in journalism and corporate communications, she has specialized in real estate topics for over a decade.
Copyright 2021 RISMedia, The Leader in Real Estate Information Systems and Real Estate News. All Rights Reserved. This material may not be republished without permission.